Mohamed Jinna meets with President of World Halal Federation
The World Halal Federation (UNWHD) hosts World Halal Day events around the world to commemorate November 1, the "World Halal Day" every year. Halal is Haram's opposition to the fact that God does not allow it in Islam, and it means everything that can be eaten, drunk, and used by as many as 25% of Muslims around the world.
The world's Muslim population is about 2.1 billion, or 25% of the world's population. Halal is all that Muslims can eat, drink and use. The global halal market is expected to grow from $ 2.6 billion in 2016 to $ 3.8 billion in 2022.
World Halal Day is aimed at raising awareness of Halal and creating halal trade activities between countries and between companies.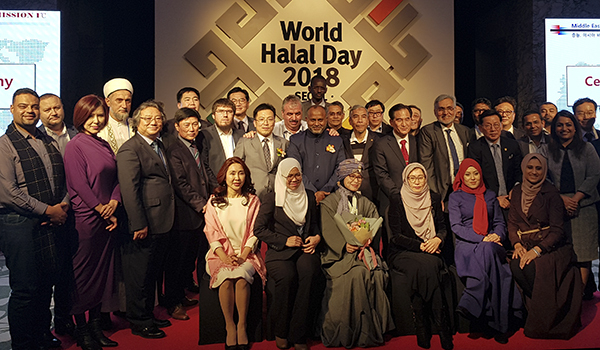 World Halal Day is held once a year and is held for the sixth time this year. It was held for the first time starting from Singapore in 2014, and is held every year in countries such as India in 2015, Croatia in 2016, London in 2017 and Seoul in Korea in 2018 . This year will be held from October 3 to 5 in Samara, Russia. It will be held in South Africa in 2020.
The event is expected to be held in Russia and will be attended by 40 countries including Central Asian countries such as Uzbekistan, Kyrgyzstan and Turkmenistan, as well as government and other import and export businesses, dealers, tourism and trade officials, food and agriculture and fisheries departments in each country. do.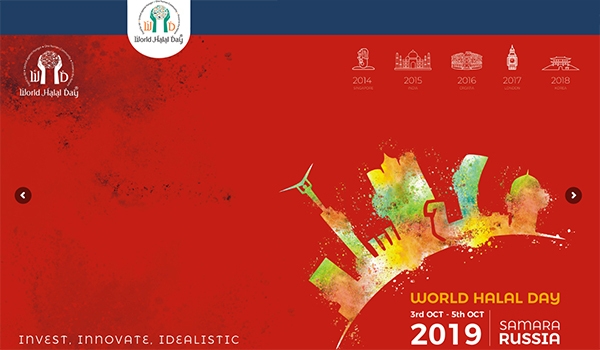 This event is expected to be a starting point for establishing a new milestone in the advancement of Islamic countries and the export of halal products to Korean companies.
Food Today Dr. Kim Jin – soo, the editor – in – chief, met Mohamed Jinna, chairman of the World Halal Federation, who visited Korea and listened to the news about the 2019 World Halal Day in Russia this year.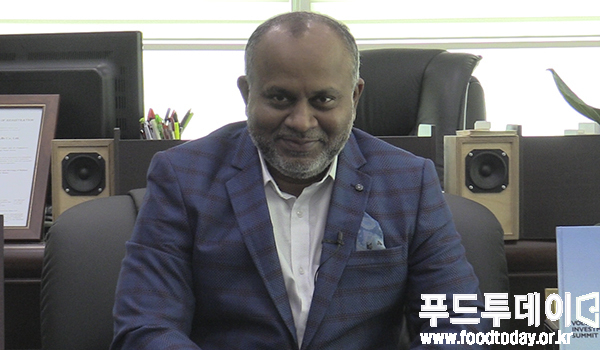 Kim Jinsoo Food Today Editorial Chief: 
Mohammed Jinna, President of the World Halal Federation. President Gina currently resides in Singapore. Many Korean companies are helping to export overseas. This year's World Halal Competition will be held in Russia. Let me ask you a question about the world Halal competition today.
Mohamed Jinna World Halal Federation President:
It is called Mohammed Gina from Singapore. I am the person who is the founder and the general manager of the World Halal Day event. World Halal Day has been successfully held for six years in other countries each year and will be held for three days from October 3 to 5 this year in Samaran, Russia.
Korean companies are encouraged to participate in this World Halal Day event to experience new economic developments and encounters with exporters. Through this event, many Korean companies will meet importers from various countries, including Russia. I'm looking forward to it.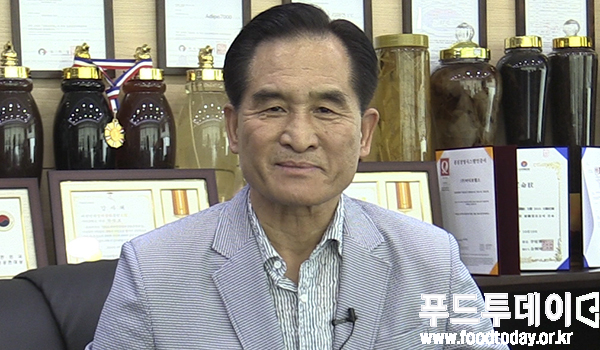 Kim, Jinsoo Editorial Manager: Please explain World Halal Day
Mohamed Jinna, Chairman of the World Halal Federation: World Halal Day has been held for the last six years to promote and exchange trade and tourism in various countries, and will be launched in Singapore in 2014, India in 2015, Croatia in 2016, Every year from 2018 to the incredible success of Seoul in Korea, we have been progressing in other countries on different continents. We look forward to continuing successful events in October 2019 in Samara, Russia and in 2020 in South Africa.
It will be hosted by trade representatives from 30 to 40 countries for trade, conferences, B2B networking and awards ceremony once a year. It is a very beneficial event for companies producing halal certified cosmetics and medicines rather than foods. Especially, since Korea is prominent in the cosmetics industry, various companies in Korea, including cosmetics companies and travel agents, We hope.
We are well aware of the excellent areas of Korean companies and have a strong relationship with the Russian government. We are fully prepared for this three-day event in October.
Kim, Jin-Soo, Editor-in- chief: Please explain how the Korean companies participate in the Russia World Halal Competition.
Mohamed Jinna, Chairman of the World Halal Federation: This event is an event held in Russia. As a result, the event will be held in 40 countries, including Uzbekistan, Kyrgyzstan and Turkmenistan, I want to tell you that people are coming. As a result, this Expo will be an opportunity to pioneer new export routes for Korean companies.
This event will have a profound effect on the Korean economy as well. According to research results, many Korean halal products have not yet properly targeted the halal market.
Based on these talented individuals and companies, Korea is developing high-tech scientific products and high-tech medical equipment, molding equipment and cosmetics. Based on these products, various Korean companies are going to participate in ASEAN + We will soon be able to advance into the vast halal state of the industry – Malaysia, Indonesia, Brunei, Singapore. Thank you.
Kim, Jin – Soo, Editor – in – chief: When many Korean companies participate in the World Halal Competition, participating companies will contribute greatly to the Korean economy with water.
Due to the trade disputes in the middle of the US, Korean companies are having a lot of difficulties in exporting. At this time, the government is promoting the new and southern policies, and if I participate in this Halal competition, I think it will be a good opportunity to find a great opportunity in Korean trade.
Many companies hope to participate in the World Halal Competition in Russia.